Becky Ackley
5.00/5.0
Rating Detail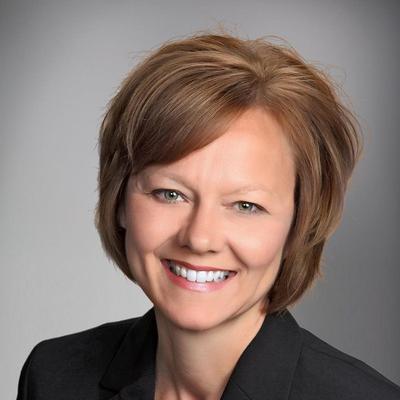 Get In Touch
A home is not a home because of its room dimensions or the color of the walls. It is about how you feel when you walk through the front door; and the way you can instantly envision your life unfolding there. This is about more than real estate. It is about your life and your dreams.
Houston is an amazing city with a great deal to offer! Knowing the city well is important. I have represented buyers and sellers throughout the Houston area and realize the significance of listening to my clients in order to understand what elements of the search are important to them.
If you are seeking a reliable professional who is involved "hands on" throughout all phases of your sale or purchase, combined with someone who has intimate understanding of the local residential real estate market, its nuances and trends, it would be my privilege and pleasure to assist you!
Whether you are buying or selling your personal home or seizing an investment opportunity, my commitment to you is the highest level of personalized real estate representation and service available today.

4901 Holt St
Bellaire Oaks

Beds: 4
Baths: 4 & 1 half
Sqft: 4,703
MLS#: 69658535
911 Andrews
Andrews Street T/H

Beds: 2
Baths: 2
Sqft: 0
MLS#: 19657931
2918 La Branch
Baldwin Square

Beds: 3
Baths: 3
Sqft: 1,980
MLS#: 14774009
4901 Holt St
Bellaire Oaks

Beds: 4
Baths: 4 & 1 half
Sqft: 4,703
MLS#: 36931507
831 Ashland St
Houston Heights

Beds: 3
Baths: 2
Sqft: 1,476
MLS#: 450946
5127 Jackwood
Meyerland

Beds: 3
Baths: 3
Sqft: 1,701
MLS#: 96121590
Client Experience Rating
Over all Rating
5.00/5.00
Based on 18 Completed Surveys
Competency
5.00/5.0
Market Knowledge
5.00/5.0
Communication
5.00/5.0
My Experience
5.00/5.0
Seller's feedback on Holt St on 09/26/2016
Seller's feedback on Andrews on 05/16/2016
Seller's feedback on Turnberry on 06/20/2014
Buyer's feedback on WILD INDIGO ST on 06/07/2014
See More
Designations and Certifications
Certified Home Marketing Specialist The ability to successfully manage staging has become an integral part of every successful real estate professional's business plan. Consumers expect it. Markets demand it. Now is the time to develop the knowledge and skills you need to put staging to work for you.