Ben Pfeffer
4.91/5.0
Rating Detail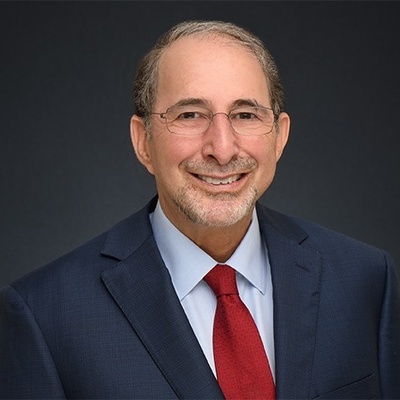 Get In Touch
My name is Ben Pfeffer and I am an associate broker with KW Metropolitan, Keller Williams Realty. As an experienced Real Estate Associate Broker I have helped thousands of Buyers and Sellers achieve their dream of a great real estate experience. I have extensive knowledge of the Houston rental and sales markets. As a buyer's broker represent the best interest of my client. I provide a market analysis of the areas, extensive research of trends in the market place and utilize my skills as a negotiator to make a smooth and easy transaction. When I represent a seller I use technology along with my extensive skills to sell your property quickly. I feel that EVERYDAY IS A NEW OPPORTUNITY AND ADVENTURE IN REAL ESTATE. If you are seriously considering selling your home or in the market to purchase or rent, call me today to get started on the journey.
7134 Mapleridge
Bellaire

Beds: 2
Baths: 2
Sqft: 1,440
MLS#: 10027980
5907 Valkeith
Maplewood South Sec 06

Beds: 3
Baths: 2 & 1 half
Sqft: 2,241
MLS#: 9142228
13508 Misty Shadow
Shadow Creek Ranch Sf-45a

Beds: 3
Baths: 3
Sqft: 2,714
MLS#: 62082457
7900 N Stadium
Briar Green Condo Ph 01

Beds: 2
Baths: 2
Sqft: 1,137
MLS#: 10275471
1330 Old Spanish Trl
City Plaza Condo

Beds: 1
Baths: 1
Sqft: 623
MLS#: 99156284
3602 Miraglen
Fairway Village Sec 2 Ph 1 A

Beds: 4
Baths: 2 & 1 half
Sqft: 2,440
MLS#: 74760144
Client Experience Rating
Over all Rating
4.91/5.00
Based on 93 Completed Surveys
Competency
4.87/5.0
Market Knowledge
4.98/5.0
Communication
4.88/5.0
My Experience
4.88/5.0
Buyer's feedback on Misty Shadow Lane on 01/20/2018
Seller's feedback on Kessler Park Ct on 11/02/2017
Buyer's feedback on Woodlawn Pl on 09/29/2017
Seller's feedback on Nelson Falls Ln on 09/14/2017
See More
Designations and Certifications
Certified Negotiation Expert
The Certified Negotiation Expert (CNE) designation was launched in late 2006. In just over the first year of operation, over 1400 agents in 11 different states earned their CNE designation. An aggressive national expansion began in early 2008 via licensing agreements with over 40 real estate schools across the country. Many agents who take the CNE seminar rate it the best training experience of their real estate career (see Testimonials on website). And the negotiation knowledge obtained during the CNE seminar can be used in virtually any negotiation inside or outside of real estate.
(
http://www.negotiationexpertise.com
)
Certified Residential Specialist®
Agents can maximize their potential by earning the CRS® Designation and joining the organization that has served top-producing residential sales agents since 1977. The more than 35,000 CRS® Designees benefit from nationwide referral opportunities, a professional image that attracts customers, and sales and marketing support. The CRS® Designation is awarded to experienced REALTORS® who complete advanced training in listing and selling, and meet rigorous production requirements.
Certified Residential Specialist®
Contact Customer Services at 1-800-462-8841, visit the
CRS
Web site.
Graduate REALTOR® Institute
Members involved in residential real estate who want a solid base of information for their practice will want to participate in the REALTOR® Institute program and earn the GRI designation.
NATIONAL ASSOCIATION OF REALTORS®
Contact your State REALTOR® Association for course dates and locations or go to the listing of State REALTOR® Associations
available here
.
NAR maintains a clearinghouse of information for individuals interested in the GRI program. For more information, visit the new
GRI
Web site.
Master Certified Negotiation Expert (MCNE) The MCNE® designation is awarded to students who successfully complete all of the following courses through RENI:


Certified Negotiation Expert (2 days)
Mastering Email Negotiations in Real Estate (1 day)
Advanced Negotiation Techniques for Buyer's Agents (1 day)
Advanced Negotiation Techniques for Listing Agents (1 day)
Negotiating Across Generations in Real Estate (3 hours)
Cultural Factors in Real Estate Negotiations (3 hours)
The MCNE designation will be clear evidence to your clients that you are the best-trained agent to help meet their needs. The results you achieve on behalf of your clients will be far above average, which will translate to more clients through referrals and direct advertising.