Doris Jean Lacamu
4.97/5.0
Rating Detail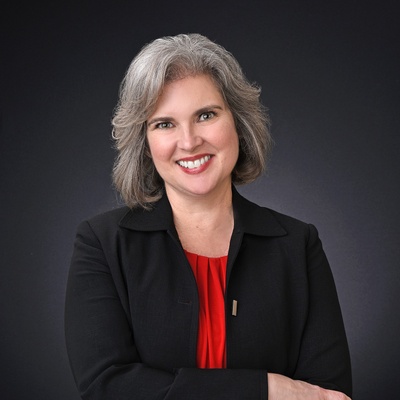 Get In Touch
"Let Dori Lead You Through The Door"
As a wife and mother my values are based on integrity, hard work, and dedication. I have an amazing team of people working with me which allows me to give you the personal attention you deserve. Whether buying or selling, new construction or resale my team will strive to exceed your expectations. My clients are a top priority! For any questions regarding your real estate needs, please contact me by phone at (281) 788-0495 or email at DoriLacamu@kw.com. I will lead you through the door!


Full Time Broker Associate


ABR (Accredited Buyer Representative)


CNE (Certified Negotiation Expert)


NHS (New Home Sales)


SMP (Social Media Pro)


TRLP (Texas REALTOR Leadership Program)


2010 & 2011 HAR Training Advisory Group Member


Member Houston Association of REALTORS®


Member Texas Association of REALTORS®


Member National Association of REALTORS®


Member REBAC (Real Estate Buyer's Agent Council)


10314 Waving Fields
Harvest Bend Sec 01

Beds: 4
Baths: 2 & 1 half
Sqft: 1,944
MLS#: 10497345
6206 Tam O Shanter
Sharpstown Country Cl Estate

Beds: 5
Baths: 4
Sqft: 3,828
MLS#: 81299442
8819 Tanager Street
Sharpstown Country Club Terr

Beds: 3-4
Baths: 2
Sqft: 1,621
MLS#: 88378435
9922 Golden Meadow Dr
Harvest Bend

Beds: 3
Baths: 2
Sqft: 1,728
MLS#: 70100921
419 Marshall St
Marshall Condo

Beds: 1
Baths: 1
Sqft: 612
MLS#: 28678534
8414 Triola Ln
Sharpstown Country Club Terr

Beds: 3
Baths: 2
Sqft: 1,702
MLS#: 44945352
Client Experience Rating
Over all Rating
4.97/5.00
Based on 35 Completed Surveys
Competency
4.97/5.0
Market Knowledge
4.91/5.0
Communication
5.00/5.0
My Experience
5.00/5.0
Seller's feedback on Waving Fields Drive on 12/21/2017
Seller's feedback on Tam O Shanter Lane on 12/16/2017
Buyer's feedback on Golden Meadow Dr on 09/13/2017
Buyer's feedback on Triola Ln on 06/19/2017
See More
Real Estate Community Participation
633 Points
Gold Level
|
How do I contact the real estate agent? He doesn\'t answered my phone calls
in Home Selling, about -134 Days ago
how longs does it take to make and offer and close the deal ?
in Active Adults (Age 55+), about -786 Days ago
FHA Loan without a realtor
in Mortgage & Finance, about -786 Days ago
Condo purchase and Resale value
in Condo Living, about -786 Days ago
How can I find a tenant asap?
in General, about -850 Days ago
See More
Designations and Certifications
Accredited Buyer Representative
With over 40,000 members, REBAC is the largest association of real estate professionals focusing on all aspects of buyer representation. Over 30,000 ABR® designees have completed the REBAC course, passed the test and provided documentation of buyer agency experience.
REBAC (Real Estate Buyer's Agent Council )
Contact
REBAC
, 1-800-648-6224 or visit the
REBAC
Web site
Certified Negotiation Expert
The Certified Negotiation Expert (CNE) designation was launched in late 2006. In just over the first year of operation, over 1400 agents in 11 different states earned their CNE designation. An aggressive national expansion began in early 2008 via licensing agreements with over 40 real estate schools across the country. Many agents who take the CNE seminar rate it the best training experience of their real estate career (see Testimonials on website). And the negotiation knowledge obtained during the CNE seminar can be used in virtually any negotiation inside or outside of real estate.
(
http://www.negotiationexpertise.com
)
Certified New Home Sales Professional The Certified New Home Sales Professional (CSP) designation is the first designation available through The Institute of Residential Marketing. CSP was designed for specialists in new home sales to enhance their professional image, increase their marketability in the home building industry and sell more homes!
Graduate REALTOR® Institute
Members involved in residential real estate who want a solid base of information for their practice will want to participate in the REALTOR® Institute program and earn the GRI designation.
NATIONAL ASSOCIATION OF REALTORS®
Contact your State REALTOR® Association for course dates and locations or go to the listing of State REALTOR® Associations
available here
.
NAR maintains a clearinghouse of information for individuals interested in the GRI program. For more information, visit the new
GRI
Web site.
Social Media Pro Social media skills are a part of the tool-set successful REALTORS must use in their marketing efforts. In an effort to create awareness and education about these various tools, HAR has created a social media designation that will discuss all platforms of social media and how to use it with your business.Not only will you be gaining important knowledge, you will also be recognized by HAR as a Social Media Pro!
Texas Realtors Leadership Program The mission of the Texas REALTORS Leadership Program is to develop community and organizational leaders to become contributors to their community and their businesses and enrich their personal and professional lives.
Participants will learn about their communication skills, how to lead a team and work within a team, understand multi-cultures, and how to grow their real estate business while learning about their community, government, and business partners.
The Leadership Program offers participants the opportunity to meet other motivated leaders and to share intensive learning experience that focuses on community issues and leadership skills. The purpose of the leadership program is to prepare the next generation of Realtors® to meet future challenges. The program provides participants with lectures, seminars, guest speakers, group discussions and leadership exercise that address vital issues affecting Realtors