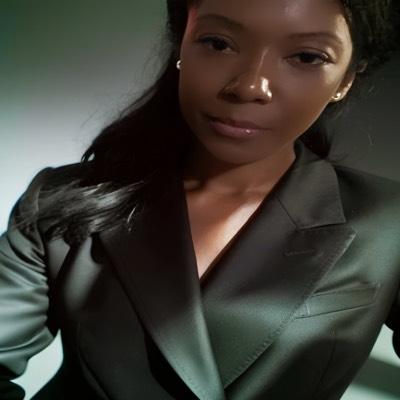 Get In Touch
Devana, is a third generation Realtor, and native Houstonian. She has been actively involved in real estate for 5+ years, with a focus in residential real estate,new home construction and superior customer service. Devana has been awarded the Certified Negotiation Expert (CNE®) designation by the Real Estate Negotiation Institute (RENI). The CNE® is earned by real estate professionals after successfully completing formal negotiation training from the Real Estate Negotiation Institute. Agents who receive this certification are in the top 1% of all agents nationally. After completing the course, as a CNE; she will confidently negotiate superior Win-Win outcomes for here clients. Whether you're in the market to Sell,Buy or Lease Devana is delight to be your Real Estate Professional.
2401 Crawford
Parc at Midtown

Beds: 2
Baths: 2 & 1 half
Sqft: 931
MLS#: 4491241
16727 Highland Villa
Atascocita Trace

Beds: 4-5
Baths: 2 & 1 half
Sqft: 1,892
MLS#: 25481277
12223 Dona
Bavaria

Beds: 3
Baths: 2 & 1 half
Sqft: 1,717
MLS#: 8974413
810 Wavecrest Ln
Camino South Sec 03 R/P

Beds: 3
Baths: 2
Sqft: 1,424
MLS#: 92062355
3418 Mainer St
South Union Sec 02

Beds: 3
Baths: 1
Sqft: 1,440
MLS#: 48102257
18114 Rexine Ln
Westgate Sec 12

Beds: 3
Baths: 2 & 1 half
Sqft: 2,466
MLS#: 66468330
Designations and Certifications
Certified Negotiation Expert
The Certified Negotiation Expert (CNE) designation was launched in late 2006. In just over the first year of operation, over 1400 agents in 11 different states earned their CNE designation. An aggressive national expansion began in early 2008 via licensing agreements with over 40 real estate schools across the country. Many agents who take the CNE seminar rate it the best training experience of their real estate career (see Testimonials on website). And the negotiation knowledge obtained during the CNE seminar can be used in virtually any negotiation inside or outside of real estate.
(
http://www.negotiationexpertise.com
)