Tamara Louw
5.00/5.0
Rating Detail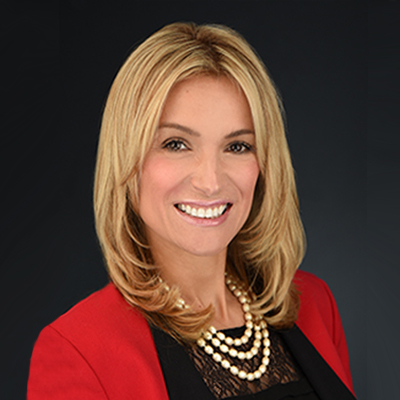 Get In Touch
My Real Estate philosophy is to handle the sale or purchase of your home as if I were selling or buying my own house.
When representing sellers, my goal is to find one buyer who will fall in love with the house and pay the full asking price, so both the seller will be happy! This is what I wanted when I sold my first home, and I have no doubts every seller and buyer want.
When working with buyers, my purpose is to find them their dream home, the one they will love, where they will feel comfortable, and where happy memories will be created.
I see my role as a servant leader with my main focus on clients, their needs and desires. For me, real estate is about impact I make on people, creating relationships that will last for life. It is bigger than selling one home and never knowing the clients again. My role is to be a real estate resource for my clients and their families for life. I strive to earn client's trust through superior service, integrity, and honesty. Majority of my business comes from previous referrals and repeat clients who have experienced great service and referred me to other sellers, buyers and investors in Houston.
MY BACKGROUND
I moved to Houston in 1998 from Eastern Europe. Upon moving to America, I obtained a Bachelor's Degree in Finance from the University of St. Thomas, graduating in Top 5% of the 2004 class. After that, I went on to receive an Executive Masters of Business Administration degree earning a perfect 4.00 GPA score and Highest Honors. I also hold a Pricing Strategy Adviser Certification in Real Estate. This is a high achievement for Realtors, and is earned by studying prices every day to make sure sellers are getting top dollar for their homes.
Prior to becoming a full-time Realtor and business owner in 2013, I worked in various Finance, Payroll, and Human Resources roles at Bank of America, JP Morgan Chase, and for non-profit organizations like the YMCA and Interfaith Ministries for Greater Houston. I always knew I wanted to be a business owner one day. I was also always fascinated by real estate, so it was a perfect career track for me.
When not selling or buying Real Estate, I enjoy spending time with my husband and baby. We live in Houston Heights neighborhood of Shady Acres and love being part of Houston community.
361 N Post Oak
Post Oak Lane Condo

Beds: 1
Baths: 1
Sqft: 894
MLS#: 98009011
1881 Bering
Windsor Park T/H Condo

Beds: 2
Baths: 2
Sqft: 1,087
MLS#: 9996893
15427 Bammel Oaks
Bammel Village

Beds: 3
Baths: 2 & 1 half
Sqft: 1,552
MLS#: 78416343
4041 Drake
Oaks At West University

Beds: 2
Baths: 1
Sqft: 802
MLS#: 97702114
8207 Ashlawn Dr
Mission Glen Estates Sec 9

Beds: 4
Baths: 2
Sqft: 1,995
MLS#: 13155434
2120 Kipling
2120 KIPLING CONDOMINIUMS

Beds: 1
Baths: 1
Sqft: 1,064
MLS#: 69938749
Client Experience Rating
Over all Rating
5.00/5.00
Based on 10 Completed Surveys
Competency
5.00/5.0
Market Knowledge
5.00/5.0
Communication
5.00/5.0
My Experience
5.00/5.0
Seller's feedback on Ashlawn Dr on 10/02/2017
Seller's feedback on Pioneer Ridge Dr on 08/03/2017
Buyer's feedback on Post Oak Ln on 03/11/2015
Buyer's feedback on Redwing Grove Way on 08/24/2014
See More
Real Estate Community Participation
3 Points
Bronze Level
|
I need to find a agent to find me a place to stay
in Affordable Housing, about -335 Days ago
See More
Designations and Certifications
Pricing Strategy Advisor The Pricing Strategy Advisor (PSA) certification is specifically designed to enhance your skills in pricing properties, creating CMAs, working with appraisers, and guiding clients through the anxieties and misperceptions they often have about home values.