Brenna Abels
4.99/5.0
Rating Detail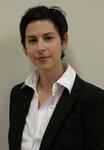 Get In Touch
E-MAIL OR CALL ME
WITH YOUR REAL ESTATE NEEDS!!
Direct @ 832-309-5310
Click Here To Visit Me On Facebook
Click Here To Follow Me On Twiiter
Brenna has practiced Real Estate in her native city of Houston since 2004. Her knowledge of the Houston market helps buyers and sellers alike. With a Bachelor of Arts in Photography and 5 years experience working with an interior designer, she is able to assist her clients on a higher level offering a unique viewpoint.
She believes that honesty and integrity are two of the most important values she can offer her clients, and it is that principal that has inspired the trusting relationships that she currently shares with her clientele. She realizes that everyone's real estate needs are different and is dedicated to making the buying/selling experience as simple and stress free as possible.
Referrals from satisfied clients are the core of Brenna's growing business. She wants her clients to know that she always has their best interest at heart and will go the distance to find solutions that achieve the outcomes they desire. Her unique vision, love of Houston, knowledge of the market, and commitment her clients, allows her to offer them an exceptional real estate experience.
1625 W Main St
Lancaster Place Ext Sec 02

Beds: 2
Baths: 1
Sqft: 1,085
MLS#: 53539424
2327 Swift Blvd
Windermere

Beds: 2
Baths: 1
Sqft: 2,628
MLS#: 57883324
13814 Rosemere
Brunswick Meadows

Beds: 4
Baths: 2 & 1 half
Sqft: 2,756
MLS#: 53945634
1746 W 23rd Street
SHADY ACRES SEC 2 2ND PAR R/P

Beds: 3
Baths: 3 & 1 half
Sqft: 2,364
MLS#: 49110065
2315 Swift Blvd
Windemere Add

Beds: 2
Baths: 1
Sqft: 4,524
MLS#: 73663840
213 E 23rd St
Milroy Place

Beds: 2
Baths: 1
Sqft: 1,056
MLS#: 95721406
Client Experience Rating
Over all Rating
4.99/5.00
Based on 62 Completed Surveys
Competency
4.97/5.0
Market Knowledge
4.98/5.0
Communication
5.00/5.0
My Experience
5.00/5.0
Buyer's feedback on Rosebank Ct on 10/03/2016
Buyer's feedback on Woodhead St on 08/24/2016
Buyer's feedback on Lawrence St on 08/23/2016
Buyer's feedback on Stadium Dr on 08/14/2016
See More