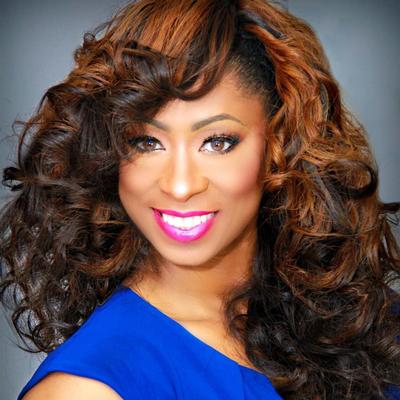 Get In Touch
Work Experience: I have been a licensed real estate agent since 2005 and I am currently licensed under Keller Williams Metropolitan. I specialize in new and existing residential homes in the Houston and surrounding areas. I have recently been studying commercial real estate and I am being mentored under Arnie Altsuler, Commercial & Luxury Homes REALTOR. Previous to being a Keller Williams agent, I worked under Fast Homes, Century 21, and ERA. Prior to real estate I co-owned a child care center with my husband and my children helped with daily tasks. In saying that, family is very important to me.
What Makes Me Different: Leveraging my experience as a successful business owner, I am known for going above and beyond client service, high tech marketing techniques, accessible availability and personal touches. As a skilled negotiator with my client's interests always at heart. Representing my clients to the best of my ability is not my only duty, I educate them throughout every step of the process with spot on information and insight of the market at the time, so my customers will be able to make the best decision for them.
Giving Back Is A Blessing: I strongly believe that giving back to the community is a must! I am currently the National Fitness Director and Chapter President of the Wealthy Sisters Network, an active member of the Texas Women Society, The Real Housewives of Houston and the Wives on the Road to Destiny - W.O.R.D. My husband, Willie Adolph, and I own a non profit sports organization, and we work together on numerous community service boards, including Katy Youth Basketball. Willie and I are active members of Life Changer Community Church in Katy, Texas.
On My Free Time: I enjoy reading, listening to music, exercising and spending time with my family. I am happily married to my college sweetheart, Willie Adolph for seventeen years, who works along the side me in my real estate career. We share four children ages,twenty-five, sixteen, fourteen and fourteen. We live in the Katy/Cypress area of Houston, Texas.
1924 Cameo Ct
Cameo Place Patio Homes Sub

Beds: 3
Baths: 2
Sqft: 1,151
MLS#: 99869761
2847 Loganberry Park Ln
Villas/Northpark Sec 01

Beds: 3
Baths: 2 & 1 half
Sqft: 1,703
MLS#: 13202514
24614 Sandusky Dr
Princeton Place Sec 2

Beds: 4
Baths: 2
Sqft: 2,202
MLS#: 99425450
19403 Dawntreader Dr
Villages of Cypress Lakes

Beds: 4
Baths: 2 & 1 half
Sqft: 3,169
MLS#: 32276142
707 E 5th 1/2
Freeland Add Rep

Beds: 2
Baths: 1
Sqft: 0
MLS#: 7416548
14323 MELODY GLEN LN
VILLAS AT NORTHPARK SEC 1

Beds: 3
Baths: 2 & 1 half
Sqft: 1,599
MLS#: 96683497