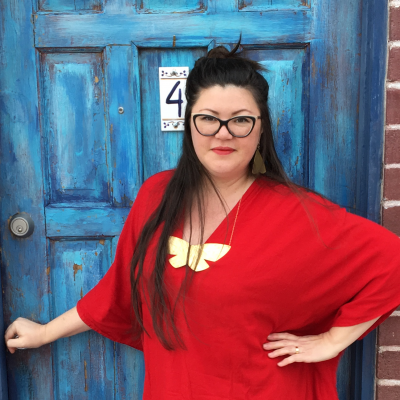 Get In Touch
Being a Native Houstonian, I treasure our city and all that makes our town unique. After purchasing my first house in 2002, a midcentury ranch-style home in Garden Oaks, I wanted to help others experience the pride and comfort that comes with homeownership.
Spending seven years with Whole Foods Market helped to expand my awareness of our impact on the environment and now I'm translating those values into supporting Houston's green scene. As a NAR GREEN Designee, I'm excited to share my knowledge and help educate homeowners and buyers on the many benefits of energy efficiency, water conservation, and indoor air quality of our homes.
The purchase and sale of real estate is usually the single largest financial transaction we make. While this is usually a very exciting time in our lives, the packing, paperwork, moving and hectic nature can also make it stressful as well. As a Certified Negotiations Expert and licensed real estate consultant, my goal is to help you navigate the exciting world of real estate with ease.
Residential real estate - single family, condos, multi-family, highrises
Sellers - traditional, modern, midcentury and green properties
Buyers - consultations for first time or well seasoned buyers
Leasing
Investments
Vacant Land
Unusual properties
Negotiating for win-win transactions
Green homes - high efficiency features
Customized marketing campaigns
Market trend education
- SELLERS: Real estate trends are constantly fluctuating. Are you curious what your property may be worth in today's market? Request a complimentary Market Analysis Report to see what's happening with real estate in your neighborhood.
- BUYERS: Instead of trying to filter through every house for sale on the internet, ask for a complimentary website personalized just for you.
- INVESTORS: Need help finding data to calculate estimated profit? Ask for a complimentary Market Trend Report to help you make the best investments possible.
0 Avenue A
South Houston Gardens Sec 1

Beds: 0
Baths: 0
Sqft: 0
MLS#: 57346049
10522 Sagedowne
Sagemont

Beds: 3
Baths: 2
Sqft: 1,594
MLS#: 72548113
6808 Blake CT
West Oaks Village Sec 4

Beds: 3
Baths: 2
Sqft: 2,376
MLS#: 92886455
211 Briarglen Dr
Briarglen Sub 95

Beds: 3
Baths: 2
Sqft: 1,642
MLS#: 54657232
1414 Kolb Rd
South Houston Gardens Sec 01

Beds: 4
Baths: 3 & 1 half
Sqft: 4,485
MLS#: 83717304
602 Fairbanks St
Lindale Park

Beds: 2
Baths: 1
Sqft: 1,239
MLS#: 6547431
Designations and Certifications
Certified Negotiation Expert
The Certified Negotiation Expert (CNE) designation was launched in late 2006. In just over the first year of operation, over 1400 agents in 11 different states earned their CNE designation. An aggressive national expansion began in early 2008 via licensing agreements with over 40 real estate schools across the country. Many agents who take the CNE seminar rate it the best training experience of their real estate career (see Testimonials on website). And the negotiation knowledge obtained during the CNE seminar can be used in virtually any negotiation inside or outside of real estate.
(
http://www.negotiationexpertise.com
)
NAR's Green Designation • Provides real estate professionals with the knowledge and awareness of green building principles applied in residences, commercial properties, developments, and communities so that they can list, market, and manage green properties as well as guide buyer-clients, in purchasing green homes and buildings. • Enables real estate professionals to incorporate green principles into their practice. • Encourages the real estate professional to be an advocate in spreading the green philosophy and be a positive force for creating sustainable and energy efficient communities of homes and commercial buildings. • Provides on-going information, tools, and support regarding green building features, thus enabling members to be leaders in their marketplace. • Supports member efforts with referrals, marketing tools, and consumer awareness campaigns.